About us
Meet our Founders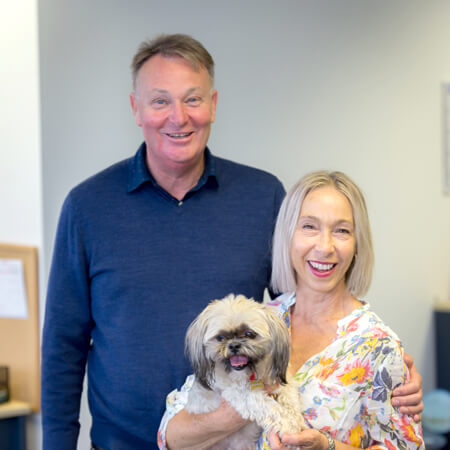 David & Vivien
Wellington Childcare Founders
David and I have been closely involved in Early Childhood Education for 16 years. Our passion for Early Childcare Education started when we bought three Family Corner centres on the Kapiti Coast.
We had been involved with our son's early childhood centre and the opportunity came up to get more involved with the development of the centres. Our son, Harrison was just 3 years old and really enjoyed his time at the Raumati Family Corner. Several years later our daughter, Sophia started her early childhood education at Raumati and still has fond memories and friendships she made while there.
During the following years, Whitby Childcare was born from a converted Church in Whitby. Then in 2003, we added Johnsonville Childcare around the same time we welcomed Sophia into the world!
In December 2011, Island Bay Childcare was opened as a roof-top centre in the heart of Island Bay. It was later expanded due to high demand in the lovely sea-side suburb to include separate spaces for the different age groups and a fabulous new playground for our 3 ½ – 5-year-olds. Another opportunity arose which saw Miramar Childcare join our fabulous extended family.
David and I really enjoy working alongside our fabulous team of Managers, teachers and staff, and getting to know our wonderful families who all make Wellington Childcare such a special place.
This really is a family affair with our children helping out and even coming along to Christmas Parties and other special events.