Early Childhood Education:
Childcare and Covid 19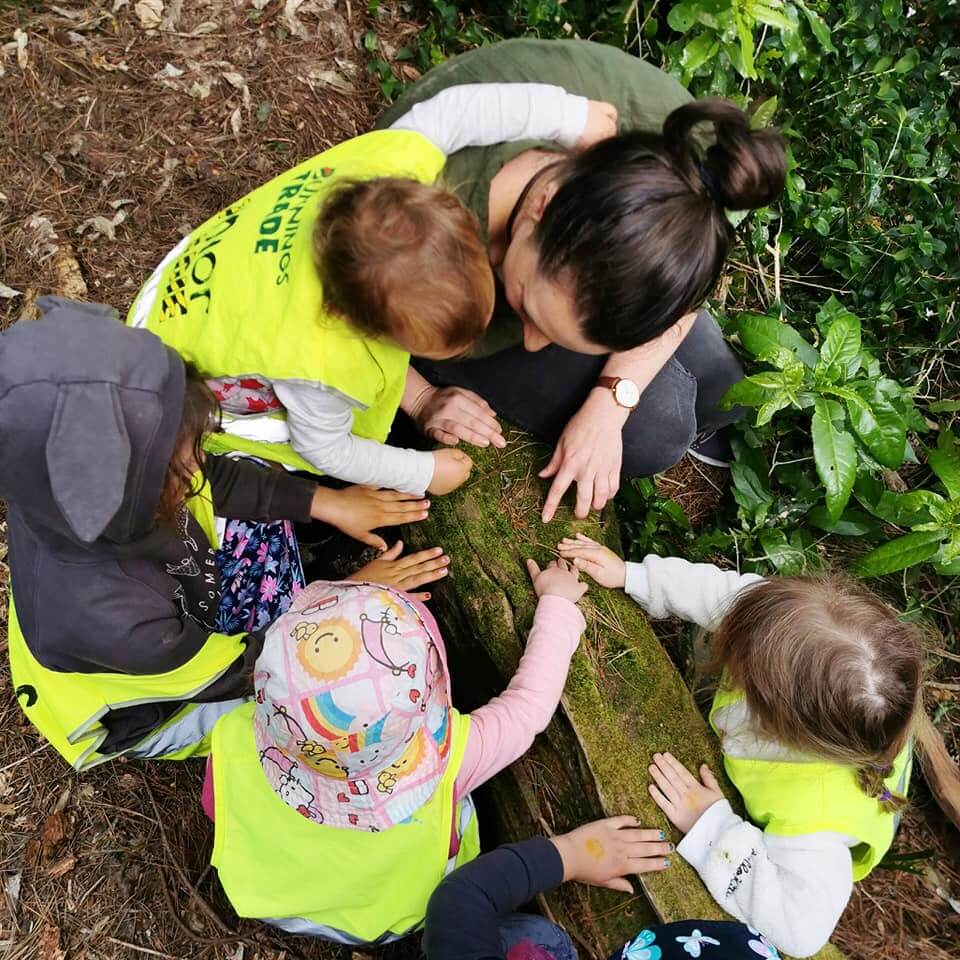 As we move into Alert Level 2 from the 18th May 2020, all of our centres are open and we are really excited to welcome back all of the children and their families. We are also now able to support new children to settle in and begin their journey with us through early childhood education.  
Some children may be more ready than others to integrate back into previous routines, while others may need additional support to transition back. Moving into a new and different environment is a time of change and adaptation for children, their families/whānau and staff.  Responding to and managing the current pandemic environment is a time of change.  A child does not adapt to and cope with change in isolation.  Everyone in the child's world plays an important part in facilitating the process of change with children. Our teachers will support and role-model for children and their families/whānau, ways to navigate their pathway to a new place.
Public Health officials have advised that all early learning services are safe to be open at Alert Level 2, if appropriate public health measures are put in place. We will be maintaining the additional range of health and safety practices we introduced during Alert Level 3, to ensure we are keeping children, teachers and families' well being as top priority.
 Any child, parent or staff member who is unwell, must not come into the centre. They are asked to stay home until they recover fully.
 I

ndoor temperature needs to be set at a minimum of 18 degrees. Our indoor temperature is normally between 18-21 degrees.

All rooms, including sleep rooms are kept well ventilated to keep the temperature at a comfortable level.
Young children require a lot of physical support and it is not possible to explain or maintain a physical distance between young children given the age of the children and the layout of the centre. This means good hygiene practices are even more important. There does not need to be a measurable physical distance between children or children and staff.
For our staff members, they will be keeping a distance of 1 mete between one another.
Indoor and outdoor space requirements return to standard licence requirements, ie
5 sqm indoors and 5 sqm outdoors.
All children and adults will regularly wash and dry their hands in the appropriate way.
Hand sanitiser is available (but staff will supervise its location and use around children).
Everyone will be encouraged to cough and sneeze into their elbow, to catch the droplets and stop them getting onto hands.
We will provide food during the day as usual. Children will have their own plates and will be supervised so that they do not give and take food to and from each other. Teachers will serve up food during level 2, rather than children self serving.
Our playgrounds will be used, including sandpits and children must wash their hands after use.
Additional resources and toys are now able to be re-introduced into our classrooms. Toys will be wiped down at the end of each day. Dress ups and other fabric items will be regularly laundered. Any item that has been in children's mouths will be removed from the play space and thoroughly cleaned.
Excursions are possible during Alert Level 2 when we can meet the physical distancing requirements under Alert Level 2, that children and staff must maintain a 2m distance from others outside the service.
 

All surfaces will be disinfected and cleaned daily.

Frequently touched surfaces will be cleaned several times throughout the day.
Contact tracing is in place to record who is on site every day. Our sign in procedures for families, through our tablets allow effective contract tracing as each person has a unique code recording they have been on site. Please DO NOT share your code with anyone else.
PPE is not required or recommended as necessary in any educational facility by the Public Health officials.
Upon advice from the local medical officer of health, any educational facilities connected to a confirmed or probable case of COVID-19 must close on an individual or group basis for 72 hours to allow contact tracing, and then potentially for a further 14 days. We will work quickly and closely with the Ministry of Education and Ministry of Health to develop a plan and notify our community.
The Ministry of Educations' parent website has Alert Level 2 information here and a parents' checklist here. 
For the most up to date and relevent information on Covid 19 please check out https://covid19.govt.nz/