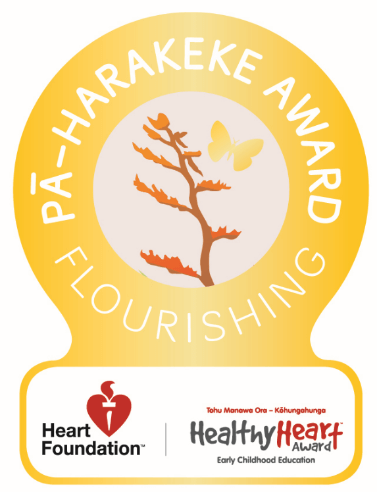 We are a privately owned, purpose-built childcare centre that combines the feel of a homely environment with space and resources to promote healthy development for all children.
Our focus is on providing a safe, caring and giving environment that has a multicultural approach, which empowers communication and independence. Each individual child is encouraged to explore their environment at their own pace, through fun activities that develop their imagination and curiosity thus encouraging them to develop a love of learning. This includes developing life skills, respect for themselves and others, as well as the environment so each child can grow into a self-confident, passionate life-long learner, with the desire to reach their full potential.
We provide fully trained and Certificated Teachers who are nurturing and loving, with a passion for children and who have a commitment to early childhood development and education and support for parents and family.
Daily programmes are based around the five strands of Te Whariki:
Wellbeing
Belonging
Contribution
Communication
Exploration
With our focus on the individual learning style, needs and personality of each child from baby to pre-schooler, in a fun, open, trusting and safe environment, you can be assured that you are choosing the right place for your child.
We have an open policy where you can visit the Centre, so please contact us to experience Curious Minds Early Learning, Queenstown in action and so we can discuss your concerns, special needs and any questions you have.
We have been so very impressed over the years with the dedication and care shown by the staff at Johnsonville Childcare. I have recommended you to anyone that asks about childcare. A deep heartfelt thank you for taking such great care of our children over the last eight and a half years.  I hate having to work full-time and be away for such long hours from my babies, but I have agreed to it only because I know they are in such great hands. They have loved going to the centre and have learnt such great life skills that will set them up to be good, kind and caring people now and in the future.
Johnsonville Childcare, Thank you for embracing the multi-culturalism of our community and educating our young through providing experiences of exploration, discovery and development. As a bi-cultural family, we take pride in our heritage and the love our children have for their cultures. We appreciate the sense of belonging our two youngest have here, all thanks to you all. Vinaka vaka levu.
OPENING HOURS
Monday: 7:30am – 5:30pm
Tuesday: 7:30am- 5:30pm
Wednesday: 7:30am- 5:30pm
Thursday: 7:30am – 5:30pm
Friday: 7:30am – 5:30pm
(except public holidays)